Here are the major members of our current team: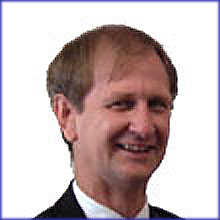 John Hyde: AFA
After a career in the Army and a range of management positions in a variety of industries, plus post-graduate studies, John joined CFS in 1995. He has successfully completed courses in both Personal and Business insurance with the IFA and now has considerable experience in risk management, investment planning and providing commercial and residential mortgage solutions.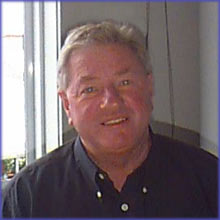 Kevin Orrell: RFA
Kevin joined the Insurance Industry in 1966, and ran both a very successful agency for Metlife and his own companies. These included KDO Insurances providing Insurance, Risk and Fire & General and LoanPlan for Mortgages. In 1998 Kevin sold his companies and tried some other ventures successfully. He continued to be approached by his past clients and decided to rejoin the business in 2001, in conjunction with CFS. Kevin's broad experience is invaluable to both other team members and clients.

Bryan Costello:
He founded CFS in 1970 and after a long and eventful career, representing mainly MetLife and Sovereign insurance companies, sold the business in 2005 and retired in early 2010. We all wish him the best in his retirement.


Connie Li
Connie has assisted CFS since 2003, with a strong management and accounting background and specialised in Home Loans. She is a fluent Chinese speaker.
Terry Kim: RFA
Terry colocated with us during 2006. He is from Korea, and has we have worked with him since 1996, and is specialist in Personal and Health Insurance, Investments and Mortgages particularly for Koreans.

Our Financial Advisers are all experienced and are encouraged to be Members of the Institute of Financial Advisers. This ensures that they maintain the highest professional standards, and education. They also attend regular seminars, product briefings and other educational events.

Our Role is to:

- assist you to determine your actual needs
- select and advise on a range of options
- review and update as your needs and products change
- assist in any claims processes
- achieve best value for money


Our Office team are also very experienced and can ensure that your needs are met professionally and expeditiously. Their experience with older legacy policies, plus new products and computer systems enable them to respond quickly to your enquiries and maintain a high level of service.

They include: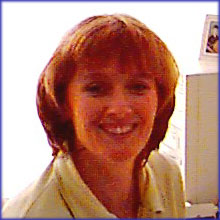 Caroline Wright:
Carolyn has an excellent knowledge of providers systems and processes, and has competently managed the CFS office for over 20 years. Many clients know her well, and the team appreciate her expertise.


Gina Wilkie: client services. Started in early 2011, and brings a wealth of experience in administrative roles plus a friendly personality.
Successfully servicing over 7500 satisfied clients since 1970.